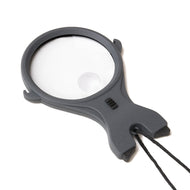 Lighted Magnilook™
Regular price

$28.99

Sale price

$28.99

Regular price

Unit price

per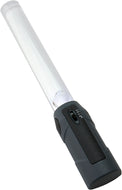 Magnibar™
Regular price

$27.99

Sale price

$27.99

Regular price

Unit price

per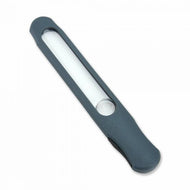 MagniLine™
Regular price

$24.99

Sale price

$24.99

Regular price

Unit price

per
Want to read an inspirational book but struggle to see the words? Magnifiers are just what you need. Good vision is a vital part of staying safe and independent. As a magnifiers manufacturer in Canada, BIOS Medical wants you to read comfortably.
Magnifiers for reading, arts, crafts and hobbies  
Reading to children is one of life's great joys. Practising a hobby or doing arts and crafts is sometimes frustrating and always satisfying. But when you struggle to see the words on the children's book or the details of your hobby, magnifiers make a difference.
BIOS Medical is a magnifier manufacturer. Here are some of our magnifiers you can try.
The Magnibar™ LED bar magnifier has a spot lens with 2x magnification with three brightness settings. Its dimensions are 9½" x 1" x 1"/24 x 2.5 x 2.5 cm and it weighs seventy-three grams.
The Page Magnifier gives a larger viewing area with 2x magnification. It can hang around your neck for hands-free usage. The page magnifier dimensions are 8¾" x 6½" / 22.5 x 16 cm
Ideal for arts, crafts and hobbies, the Lighted Magnilook™ has a 2.5x power LED lighted pendant magnifier with a 4.5x spot lens. It weighs only sixty-two grams and has a neck strap. The lens diameter is: 2.75" / 7 cm
Steps to protect your vision  
Vision is vital to daily living, and it changes as one gets older. There are a few steps one must take to protect the eyesight you have. Have your eyes tested regularly for early detection of cataracts and age-related macular degeneration. 
Use eye drops and a humidifier at home if your eyes are dry. Wear sunglasses and reduce the glare from computer screens. Wear safety glasses in your workshop. If you struggle to see at home, maybe all you need is to change lightbulbs to ones with a higher wattage.
The good news is that normal age-related vision loss can be corrected with glasses,
medication, or surgery. If you still struggle, try a magnifier. 
BIOS Medical has been taking care of Canadians for over three generations. Need magnifiers in Canada? Buy magnifiers online from BIOS Medical today.